How a motivational inspirational quote can make you a success
Many websites offer motivational inspirational quote lists. I won't give you one here because you can easily find them elsewhere.
Instead I'm going to offer you my personal motivational inspirational quotes and teach you how to create, write and read your own famous quote to change your habits and choose your destiny.
Our motivational story website is about personal inspiration to achieve your desired outcomes. This is one of the many ways to change your habits, your mind and your emotions.
Motivational inspirational quote
proven formula
Now let's create a motivational inspirational quote together. I'll do mine first.
"In my heart, I feel unstoppable confidence." - Pierre Provost
First, I typed the words and put them between quotation marks. Looks important and appeals to the eye. I also added my name because I'm proud to be the creator of this motivational inspirational quote.
What's more, you can choose a font and color that expresses the message that you want to convey. And you can print it out on a high quality paper, place it in a frame and affix it to a wall you see daily.
It has to act as an external cue and remind you of your success.
Right now, I know this motivational inspirational quote may feel pompous and arrogant to you. But if you truly feel and believe this emotion in your heart, be proud to walk the talk and live your motivational inspirational quote.
Many writers introduce chapters of their books with quotes from famous people. In fact, I do it throughout my book. Here's a personal invitation to click here to learn where to read more motivational inspirational quote.

The first motivational and inspirational quote that appears in my book is by Walt Disney. A creative mind with a personal motivational story that inspires me.
"If you can dream it, you can do it." - Walt Disney
Now to write your motivational inspirational quote, just match, create a rhyme and write different words to convey your message. For example:
"If you can whisper words, you can read words." - Pierre Provost
I know your motivational and inspirational quote may sound ridiculous at first but you have to write whatever inspires your mind. Write a dozen then choose the best you want to use as a motivational inspirational quote.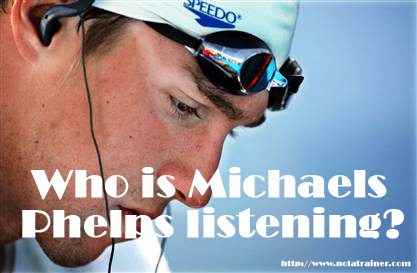 Talk back with a motivational inspirational quote
Most important, you'll read your motivational inspirational quote out loud or in your head.
Now here are body language secrets (nonverbal behaviors) you can use when you read or self-talk in your mind.
Play with the volume, tone and pitch of your voice as you read your motivational inspirational quote.
Raise your voice, say it in a low monotonic tone and then in a screechy pitch. Have fun and discover the power of your voice to influence your behaviors and emotions. To discover more effective strategies on body language secrets, click here. Does your voice match your feelings and beliefs about your motivational inspirational quote ?
If you think about it, we do adjust the volume, tone and pitch of our voice unconsciously and automatically whenever we talk to ourselves, meet or see someone.
To learn more about how to succeed on the playing field and in the game of life with thousands of motivational stories and ideas, here's a free offer to read thru more motivational and inspirational stories !
If you're in a hurry and you want 2 free samples from my book and my Motivation Digest: Success For Life e-zine Free as well. Just type your first name and email address in the boxes below to receive your free offer . . .
You'll get valuable information emailed to you in my Motivation Digest: Success For Life e-zine newsletter. (Your name and e-mail address will never be sold, rented or disclosed.)


---
Explore our site to read a
motivational story to inspire you
Motivational sayings to live by each day
Repeat these motivational sayings to be successful

Quote on success
Today's Top Ten Quote On Success

Inspirational story
A million dollar inspirational story: How this inspirational story can change your life

© 2017 by Pierre Provost. All rights reserved. This document may not be copied in part or full without express written permission from the publisher. 2475 Orient Park Drive, Ottawa, Ontario, Canada K1B 4N2
E-mail Pierre at: pierre@TheSuccessProgram.com