Successful Business and Motivational Stories



The success story of How Julius Yego #Olympics2016 Watched #Youtube Videos To Train For The Javelin Throw

A Strategy That You Can Use To learn Skills And Strategies Automatically and Subconsciously

When you watch the Olympics on TV like 4 billion others from around the world, you wonder how these athletes achieve peak performance in their sport.

You won't believe the story of Julis Yego because it is out of this world. As you watch the video, think of your own possibilities. How you can learn by watching videos wherever they are presented on youtube, vimeo, facebook, instagram, pinterest, periscope and the list goes on.

But now here's the story of Julius... http://goo.gl/KYJhuy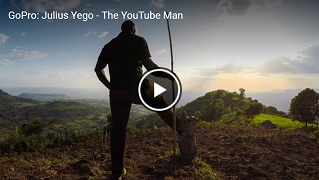 - Pierre Provost
2475 Orient Park Drive
Ottawa, Canada K1B 4N2


You're receiving this electronic newsletter
because at one time in the past you
subscribed by sending me an email.